Search results for: "Italy"
Devising actions for recovery
Responsible Author: Jedi Foster P/O Rahma Sophia Rachdi | Paris, Rabat, 04/03/2020, 03:16 Time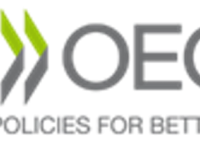 USPA NEWS -
The economic impact of the COVID-19 Pandemic on the world economy could be even worse than that of the 2008 recession according to leading think tanks and experts, with expectations of a deceleration of global growth, which will be hit by a projected loss of over 1 trillion dollars in the year 2020. The OECD estimates that for each month of containment, there will be a loss of 2 percentage points in annual GDP growth. The tourism sector alone faces an output decrease as high as 70%. 
  This global recession will not be spread evenly across the globe, and the UfM region in particular is expected to be among the regions most affected. Countries severely affected by the pandemic in the Northern Mediterranean, as well as countries in the Southern shore with high external debt or heavy reliance on oil exports or tourism, will experience the socio-economic repercussions more intensely than others.
J.SALOMON DIRECTOR HEALTH MINISTRY SAID
Responsible Author: Jedi Foster P/O Rahma Sophia Rachdi | Paris, Washington DC, 03/15/2020, 12:16 Time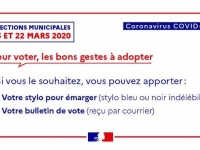 USPA NEWS -
The Director of the Ministry of Health, Jerome Salomon announced that France has moved into stage 3 on March 14, 2020, while the country is in the midst of the epidemic of Covid-19 disease, while following the same exponential rhythm of the curve evolution of the COVID-19 outbreak, with the difference that France counts at this stage 91 dead, versus Italy which exceeded the number of 1000 deaths since last Thursday. The Italian civil protection reported Thursday at the end of the day, a total of 1016 deaths for more than 15'000 registered cases. The number of additional deaths (189) is roughly the same as that announced on Wednesday (196). As France slowly moves towards quarantine, Italy continues to count its deaths. It seems that France is worried about heading towards the same progression curve as Italy and Spain. While the American President, Donald Trump has his side, declared a state of emergency in the United States, two days after having prohibited flights from European countries to the USA (and now also those coming from UK). [Updated on Friday March 14 at 22:01 pm]
| | |
| --- | --- |
| | Daren Frankish |
| | RAHMA-SOPHIA RACHDI |
| | Ruby BIRD |
| | Yasmina BEDDOU |
| | Aurangzeb Akbar |