HOTEL INTERCONTINENTAL PARIS - LE GRAND

| | |
| --- | --- |
| Laurence SOULOUMIAC & Jacques CARLES | Source: © Ruby BIRD & Yasmina BEDDOU |
Questioning VW new strategy
Responsible Author: Mitchell Clark | Munich, 11/04/2019, 09:24 Time
USPA NEWS -
After Ferdinand Piëch's recent death, deep restructuring has been announced by the firm's management. After decades of rugged rapport with the board, the death of the automobile magnate, universally recognized as a business genius, unleashes years of frustrated ambitions and will probably lead to complete makeover of the group.
INNOVATION INVESTMENT & OPPORTUNITIES
Responsible Author: Jedi Foster P/O Rahma Sophia Rachdi | Paris, Zanzibar, 10/31/2019, 16:49 Time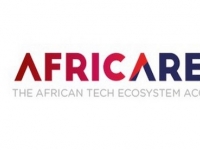 USPA NEWS -
On Tuesday, 29 October 2019, AfricArena, in partnership with Wesgro and Silicon Cape, held a press conference to announce the key speakers that will be presenting at the Summit on 11 and 12 November, the various startups and international investors that will be descending on Cape Town for the event, as well as first-time activities set to take place prior to and during the Summit. "We are excited to once again partner with AfricArena. This Summit brings together business from across the continent and the world to Cape Town; showcasing the province as the leading digital hub in Africa. We are also proud to witness the growing international status of the event. It is contributing positively to our destination's brand globally. We look forward to the Summit, and we wish the organisers all the best," said Wesgro CEO, Tim Harris.
| | |
| --- | --- |
| | Daren Frankish |
| | RAHMA-SOPHIA RACHDI |
| | Ruby BIRD |
| | Yasmina BEDDOU |
| | Aurangzeb Akbar |