Emiko Ishii British Japanese Actress

IN BRITTANY DESPITE COVID-19 MEASURES
Responsible Author: Jedi Foster P/O Rahma Sophia Rachdi | Paris, Washington DC, 01/03/2021, 21:37 Time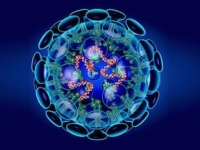 USPA NEWS -
An illegal party involving 2,500 participants, of the "Rave Party" type took place to celebrate the New Year's Eve, celebration, 40km from reindeer, in Brittany. While a curfew is in force throughout the territory, the police, who had deployed 100,000 throughout France, did not intervene given the state of intoxication and the aggressive behavior of certain guests, did not intervene and they waited, the next day, after 36 hours of celebration, for the participants to come out of the giant hangar where the "rave party" had taken place. Over 1200 of those invited are fined (135€). The authorities are now looking for a solution to exercise traceability of the contagion of COVID-19, among the participants, who do not wear a mask during the holiday.
TO HELP THE PRESS SECTOR
Responsible Author: Jedi Foster P/O Rahma Sophia Rachdi | Paris, Washington DC, 12/27/2020, 16:30 Time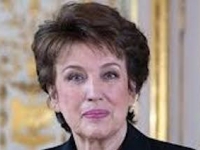 USPA NEWS -
The French Minister of Culture, Roselyne Bachelot-Narquin, entrusted Ms. Laurence Franceschini, State Councilor, President of the Joint Committee for Publications and Press Agencies (CPPAP), with a task of reflection on the conditions of access to aid to the press and in particular those relating to the composition of the editorial staff. If press titles must now present a "significant editorial contribution", access to the economic regime of the press, via registration in the registers of the CPPAP, as such is not subject to any condition. as to the presence of journalists within the editorial staff.
| | |
| --- | --- |
| | Daren Frankish |
| | RAHMA-SOPHIA RACHDI |
| | Ruby BIRD |
| | Yasmina BEDDOU |
| | Aurangzeb Akbar |