Search results for: "President Macron"
DANIEL DINES FOUNDER & CEO ATTENDING
Responsible Author: Jedi Foster P/O Rahma Sophia Rachdi | Paris, Washington DC, 05/20/2019, 00:21 Time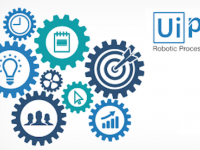 USPA NEWS -
UiPath guest of the 2nd edition is Guest of the second edition of Tech for Good Summit at the Elysée, and Vivatech 2019 at the Panel chaired by the French President Macron at Vivatech launching on Thursday May16th at Porte de Versailles. Daniel Dines, founder and CEO of UiPath, the leader in the automation of robotic process (RPA), is received today at the Elysee, for the second edition of Tech For Good. He participates in the workshop led by Dara Khosrowshahi of Uber and Stéphane Richard of Orange on the future of work, a central topic for UiPath, which is a major player in digital transformation in business. The Presidential event, Tech for Good Summit at Elysee was organized on the eve of VivaTech, to bring together the CEOs of big companies in global technology. The second edition of this event aims to show how new technologies can have a positive impact on our societies and savings. Daniel Dines participates in the workshop on the future of work, which aims to promote lifelong learning life through technology platforms and create a think tank to share data between companies. UiPath has been actively involved in the employment revolution since its creation in 2004
ENA TO BE DISMISSED & INCOME TAX REDUCED
Responsible Author: Jedi Foster P/O Rahma Sophia Rachdi | Paris, Washington DC, 04/26/2019, 00:04 Time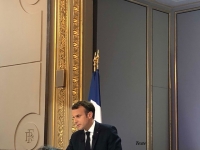 USPA NEWS -
This Thursday, April 25, a month after the end of the great national debate, Emmanuel Macron addressed three hundreads politic journalists for a rare press conference. This is a one of a kind event for the French President Macron, because it is his first National Press conference, since he became President of Republic of France. Unlike his two predecessors, Presidents Francois Hollande and Nicolas Sarkozy, who'd become accustomed to this difficult and direct exercise before the French and Foreign Press, once a year, at the Elysee, Emmanuel Macron did not follow the custom. In the year 2018, President Macron canceled this annual press conference and reinstated it this year, which imposed itself, following the three months of the Grand National Debate, (Launched on January 15, the president launches the debate in Grand Bourgtheroulde (Eure).) proposed by President Macron in response to the crisis of Yellow Vests, which started their movement on 17 November 2018. However, before answering the interrogations of the reporters, the President of the Republic began by drawing a report of the crisis triggered by the movement of Yellow Vests.
| | |
| --- | --- |
| | Daren Frankish |
| | RAHMA-SOPHIA RACHDI |
| | Ruby BIRD |
| | Yasmina BEDDOU |
| | Roberto Magni |