Search results for: "Olivier Veran"
16,924 RECOVERED LEFT HOSPITAL
Responsible Author: Jedi Foster P/O Rahma Sophia Rachdi | Paris, Washington DC, 03/31/2020, 00:44 Time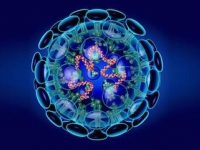 USPA NEWS -
As every evening, Jerome Salomon, Director General of the Ministry of Health announced the death toll in France, which is increasing with deaths due to COVID-19 as well as infected patients, as well as those who have recovered. What to remember from the daily press point at 7 p.m .France has thus crossed the threshold of 3,000 deaths in hospital with 3,024 victims. Ile De France (Paris and Suburbs) and Grand East are still the hotspots for the COVID-19.These figures do not include the deaths of the elderly, who die at home, or in retirement homes …Not all the data are according to data compiled yet in order to declare the overall number fatalities reflecting the real death toll. [Updated on March 30 at 9:35 pm]
MEDIA BRIEFING 16 MARCH 2020
Responsible Author: Jedi Foster P/O Rahma Sophia Rachdi | Paris, Washington DC, 03/18/2020, 15:50 Time

USPA NEWS -
We publish the full remarks of the Director General of WHO (World Health Organization), Tedros Adhanom Ghebreyesus addressed today Monday march 16, at the media, regarding the COVID-19 situation. He warns the member states to test every suspected case. WHO has shipped almost 1.5 million tests to 120 countries. « In the past week, we have seen a rapid escalation of cases of COVID-19. More cases and deaths have now been reported in the rest of the world than in China. We have also seen a rapid escalation in social distancing measures, like closing schools and cancelling sporting events and other gatherings. But we have not seen an urgent enough escalation in testing, isolation and contact tracing – which is the backbone of the response. Social distancing measures can help to reduce transmission and enable health systems to cope.
| | |
| --- | --- |
| | Daren Frankish |
| | RAHMA-SOPHIA RACHDI |
| | Ruby BIRD |
| | Yasmina BEDDOU |
| | Aurangzeb Akbar |