Search results for: "French Minister Agnes Buzyn"
716 CASES AND 11 DEATH ON MARCH 7th
Responsible Author: Jedi Foster P/O Rahma Sophia Rachdi | Paris, Washington DC, 03/07/2020, 17:53 Time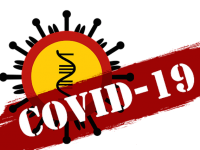 USPA NEWS -
In France, the death toll rose to 11, 716 confirmed cases of contamination. The death toll in France increased a little more this Saturday, March 7 (afternoon, 3pm), from 9 to 11 dead since yesterday. Hundread and three (103) cases of additional contaminations were noted, passing from 613 to 716.The two new deaths come from Normandy and Hauts-de-France. The price of hydroalcoholic gels now framed by decrees. The regional prefect Auvergne-Rhône-Alpes published a reminder on his Twitter account: no more than € 3 for a 100ml bottle. Two regions Oise and Bas Rhin have been put in restricted area, which means all the schools, high schools have been shot for two weeks.
AND KILLED 3500 PEOPLE
Responsible Author: Jedi Foster P/O Rahma Sophia Rachdi | Paris, Washington DC, 03/07/2020, 16:18 Time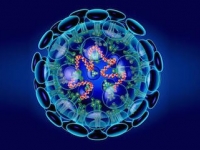 USPA NEWS -
The new Covid-19 coronavirus has killed nearly 3,500 people worldwide since the end of December and infected more than 100,000 people. It is spreading "very worryingly" according to the World Health Organization.In France, nine people have died and 613 cases have been confirmed. 39 people in serious situation or in intensive care and the virus is now present in all regions of metropolitan France and in three overseas regions: Guadeloupe, Martinique and Guyana. Nurseries, schools, colleges and high schools will close for at least two weeks, in Haut-Rhin and Oise, two of the most affected departments. Cancellations of sporting and cultural gatherings and events continue. The Ligue 1 match between Strasbourg and PSG, scheduled for this Saturday, has been postponed. In China, 28 new deaths were recorded on Saturday and the number of cases has increased outside of Hubei province, the cradle of the epidemic. In the United States, 21 people are infected on board the Grand Princess, a cruise ship currently off the coast of California with more than 3,500 passengers and crew members on board.
| | |
| --- | --- |
| | Daren Frankish |
| | RAHMA-SOPHIA RACHDI |
| | Ruby BIRD |
| | Yasmina BEDDOU |
| | Aurangzeb Akbar |