Search results for: "Covid19"
A MULTI-PURPOSE FUNDED BY EU BY 2020
Responsible Author: Jedi Foster P/O Rahma Sophia Rachdi | Paris, Washington DC, 04/03/2020, 02:51 Time
USPA NEWS -
The MycoSynVac project, funded under the European Union's Horizon 2020 research and innovation program, aimed to help solve the problem of antibiotic resistance in livestock by designing vaccines using the biology of synthesis. After 5 years of joint work on a multi-faceted project, including in particular the design and use of new bio-engineering and modeling tools and methods, the 8 project partners including INRAE, from 7 European countries have virtually united at the end of March 2020 to close the project. The opportunity to take stock of the project's successes, results already partially presented to the general public in the form of meetings and an educational game.
DROPLETS AND RESPIRATORY CONTACT ROUTES
Responsible Author: Jedi Foster P/O Rahma Sophia Rachdi | Paris, Washington DC, 03/31/2020, 01:25 Time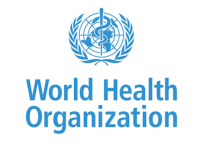 USPA NEWS -
According to current evidence, COVID-19 virus is transmitted between people through respiratory droplets and contact routes.
Droplet transmission occurs when a person is in in close contact (within 1 m) with someone who has respiratory symptoms (e.g.  coughing or sneezing,) and is therefore at risk of having his/her mucosae (mouth and nose) or conjunctiva (eyes) exposed to potentially infective respiratory droplets (which are generally considered to be > 5-10 μm in diameter). Droplet transmission may also occur through fomites in the immediate environment around the infected person.7 Therefore, transmission of the COVID-19 virus can occur by direct contact with infected people and indirect contact with surfaces in the immediate environment or with objects used on the infected person (e.g. stethoscope or thermometer).
| | |
| --- | --- |
| | Daren Frankish |
| | RAHMA-SOPHIA RACHDI |
| | Ruby BIRD |
| | Yasmina BEDDOU |
| | Aurangzeb Akbar |