Search results for: "China"
THE SPREAD OF COVID-19
Responsible Author: Jedi Foster P/O Rahma Sophia Rachdi | Paris, Zanizibar, 03/21/2020, 15:56 Time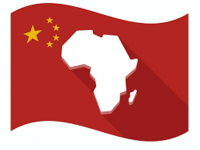 USPA NEWS -
On 19th March 2020, Chinese Ambassador H.E. Dr. Zhao Yanbo met with Hon. Dr. Unity Dow, Minister of International Affairs and Cooperation of Botswana, and briefed Dr. Dow on the latest progress China has made in its fight against the COVID-19 pandemic. The two sides also exchanged views on China-Botswana prevention and control cooperation.
Ambassador Zhao said that with arduous efforts for over two months, the pandemic within China has been largely contained. On 18th March, the number of newly confirmed cases in Wuhan dropped to zero for the first time; in Hubei, there were no new domestic transmissions outside Wuhan for two weeks; and in other provinces, there were no new domestic transmissions for one week. At present, enterprises across China are resuming work and production and restrictions on people's movement are being lifted. We have full confidence to complete the tasks of economic and social development this year. The pandemic will not change the positive momentum of China's economy.
MEDIA BRIEFING 16 MARCH 2020
Responsible Author: Jedi Foster P/O Rahma Sophia Rachdi | Paris, Washington DC, 03/18/2020, 15:50 Time

USPA NEWS -
We publish the full remarks of the Director General of WHO (World Health Organization), Tedros Adhanom Ghebreyesus addressed today Monday march 16, at the media, regarding the COVID-19 situation. He warns the member states to test every suspected case. WHO has shipped almost 1.5 million tests to 120 countries. « In the past week, we have seen a rapid escalation of cases of COVID-19. More cases and deaths have now been reported in the rest of the world than in China. We have also seen a rapid escalation in social distancing measures, like closing schools and cancelling sporting events and other gatherings. But we have not seen an urgent enough escalation in testing, isolation and contact tracing – which is the backbone of the response. Social distancing measures can help to reduce transmission and enable health systems to cope.
| | |
| --- | --- |
| | Daren Frankish |
| | RAHMA-SOPHIA RACHDI |
| | Ruby BIRD |
| | Yasmina BEDDOU |
| | Aurangzeb Akbar |