STATEMENT OF US SEC ANTONY BLINKEN
Responsible Author: Jedi Foster & Rahma Sophia Rachdi | Paris, Washington DC, 05/25/2021, 02:51 Time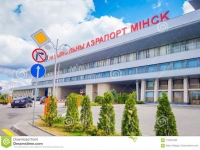 USPA NEWS -
Since the diversion of civilian flight of the company Ryanair on board which was the Belarusian journalist Raman Pratassevich, to Belarus Sunday May 23, 2021, towards Minsk the Belarusian capital, the US State of Department, react to this violation of the European sky between two EU member states : Greece and Lituania. "The United States strongly condemns the forced diversion of a flight between two EU member states and the subsequent removal and arrest of journalist Raman Pratasevich in Minsk. We demand his immediate release. This shocking act perpetrated by the Lukashenka regime endangered the lives of more than 120 passengers, including U.S. citizens. Initial reports suggesting the involvement of the Belarusian security services and the use of Belarusian military aircraft to escort the plane are deeply concerning and require full investigation." We publish the full transcript of the statement by Antony J. Blinken, Secretary of State » Source US State of Department
STATEMENT BY FRENCH FOREIGN AFFAIRS MIN
Responsible Author: Jedi Foster & Rahma Sophia Rachdi | Paris, Washington DC, 05/25/2021, 01:07 Time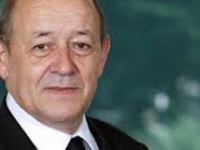 USPA NEWS -
Since the hijacking civilian flight of the company Ryanair on board which was the Belarusian journalist Raman Pratassevich, an opponent of the regime of Alexander Lukashenko, Sunday May 23, 2021, towards Minsk the Belarusian capital, the European leaders, currently in European council 24 -25 May, react to this violation of the European sky.
Indeed the plane flew from Athens, the capital of Greece to Vilnius the capital Lithuania, before being dethroned by Belarusian fighter planes, to stop the opponent Raman Pratassevich. The European Union decided on Monday evening May 24 to close its airspace to Belarusian aircraft, according to a council spokesperson. The French Minister of Foreign Affairs, Jean Yves le Drian, for his part declared "It is an act of state piracy which cannot go unpunished", insisted Clement Beaune (French Ass Deputy of European Affairs) about the hijacking of this flight which linked Athens ( Greece) in Vilnius (Lithuania). These events "constitute a serious and illegal attack on the safety of international civil aviation, as well as on the security interests of Europeans", added Jean-Yves Le Drian, French Minister of Foreign affairs. We publish his official stat
Foreign Minister Shah Mehmood Quraishi
Responsible Author: Aurangzeb Akbar | London, 05/23/2021, 10:33 Time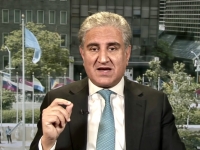 USPA NEWS -
On the special instructions of Prime Minister Imran Khan,
Foreign Minister Makhdoom Shah Mehmood Qureshi returned home after completing his visit to New York with reference to Palestine Peace Diplomatic Mission.
Pakistan's Permanent Representative to the United Nations Munir Akram, Pakistan's Ambassador to the United States Asad Majeed Khan and senior embassy officials bid farewell to the Foreign Minister at John F. Kennedy Airport.
| | |
| --- | --- |
| | Daren Frankish |
| | RAHMA-SOPHIA RACHDI |
| | Ruby BIRD |
| | Yasmina BEDDOU |
| | Aurangzeb Akbar |